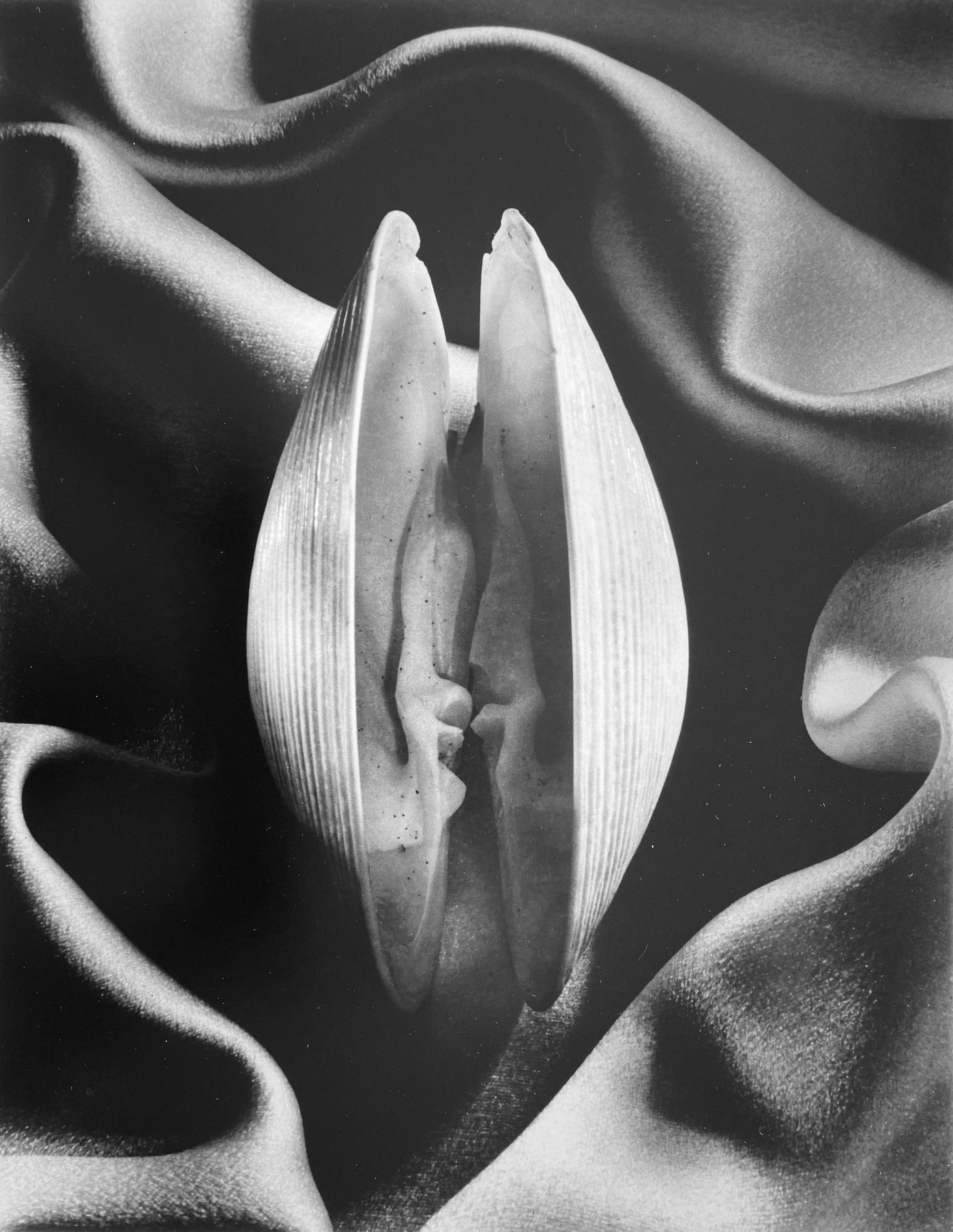 Ich versuche, mir immer des Lichts bewusst zu sein, ich halte immer Ausschau danach. Ich schaue das Licht nicht an, weil ich Fotografin bin, sondern ich bin Fotografin, weil ich zutiefst mit dem Licht involviert bin. Etwas passiert, wenn ich von einer visuellen Erfahrung berührt werde, es ist bedeutsam über das hinaus, was ich sehe. Wenn ich einen Baum betrachte, kann ich die unsichtbaren Dinge nicht vergessen, die Wurzeln, das Wassersystem im Inneren des Baums. Wenn ich fotografiere, versuche ich, diese Unsichtbarkeiten fühlbar zu machen. Ich identifiziere mich mit der Natur und mit natürlichen Objekten. Ich werde zu dem Ding, das ich fotografiere. Ich muss mich darin verlieben.

– Ruth Bernhard
Ruth Bernhard (1905 Berlin – 2006 San Francisco) studierte von 1925-1927 an der Berliner Akademie der Künste. Im Jahr 1927 zog sie nach New York City. 1934 begann Bernhard, weibliche Akte zu fotografieren, mit denen sie weltweit bekannt wurde. Im Jahr 1936 eröffnete sie ihr Fotostudio in Los Angeles und zog 1954 nach San Francisco. Ihr fotografisches Werk umfasst den Zeitraum von 1930 bis 1976.


I try to be aware of light at all times, I am always watching for it. I am not looking at light because I am a photographer, I am photographing because I am deeply involved with light. Something happens when I am affected by a visual experience, it is meaningful beyond what I am looking at. When I look at a tree, I cannot forget the visible, the roots, the water system inside the tree. When I photograph, I try to make those invisibles felt. I identify with nature and natural objects. I become the thing I photograph. I have to fall in love with it.
– Ruth Bernhard
Ruth Bernhard (1905 Berlin – 2006 San Francisco) studied at Berlin Academy of Arts from 1925–1927. In 1927 she moved to New York City. In 1934 Bernhard began photographing female nudes, the work with which she became known to world. In 1936 she opened her photo studio in Los Angeles and moved to San Francisco in 1954. Her photographic work spans from 1930 to 1976.